New Diocese for Syro-Malabar Church in Australia
Pope Francis has erected a new diocese for Syro Malabar Catholics living in Australia. His Excellency Mar Bosco Puthur is appointed its first bishop. The new diocese will be known as Eparchy of St Thomas the Apostle of Melbourne. The new diocese will be the second Syro-Malabar diocese outside India after the St. Thomas Syro-Malabar Diocese of Chicago, established in 2001. Bishop Mar Bosco Puthur has extensive parish and pastoral experience and has worked as Vicar General of the Archeparchy of Trichur. Bishop Puthur was consecrated Bishop on 13 February 2010, and has been serving as the Curia bishop since then. Archbishop Denis Hart President of the Australian Catholic Bishops Conference accepted the descision of Holy See whole heartedly and he expressed his enthusiasm to work with him as a colleague in Melbourne.
Rev.Fr. Francis Kolenchery was appointed as the first vicar-general of the new Melbourne diocese by Major Archbishop Cardinal Alencherry. Fr. Francis Kolencherry belongs to the Archdiocese of Ernakulam-Angamaly and at present he is working in Canberra Cathedral, Australia, as Pastoral Administrator. Rev. Fr. Francis Kolencherry, of the Archdiocese of Ernakulam-Angamaly, has been the coordinator of the Syro-Malabar pastoral activities in Australia until now. There are about 30 priests, who hail from various dioceses and religious congregations in Kerala are serving the Syro-Malabar faithful in Australia. Syro-Malabar Pastoral Care is extended to this continent about 15 years ago. The estimated number of Syro-Malabar Catholics in this continent is about 40, 000.
Commission for Evangelization and Pastoral Care of Migrants extends the Hearty Congratulations and Prayerful best wishes to Bp. Bosco Puthur and Vicar General Rev. Fr. Francis Kolencherry for their endeavors they are going to undertake.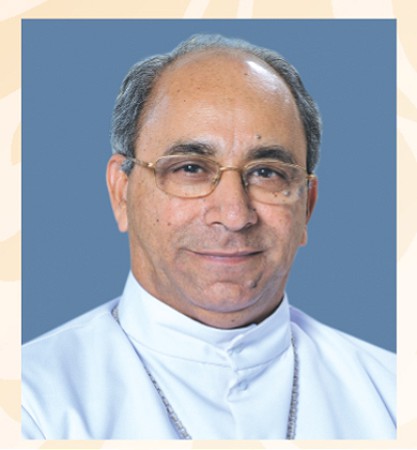 Copyright 2012-2015 @ SMCIM